Relationship & Sex Therapy in Victoria
Jayne Weatherbe
Relationship & Sex Therapy in Victoria.
I am  a Victoria BC therapist who's been helping couples and individuals sort out the day-to-day challenges of living and loving for more than 40 years. And I love my work.
Identify and break out of destructive patterns
Move out of the past and live in the present moment
Clear up destructive anger and resentments
Stand up for yourself while showing respect for other people
Develop  a more sensual intimate connection with your partner
Solve long standing sexual and relationship problems
Learn new skills for the 21st century kind of relationships
Expand your sexual repertoire
Change the molecules of emotion using mindfulness techniques to the fullest
Trauma resolution using EMDR
Resource Installation using EMDR
Get in Touch with Jayne
#2 – 1517 Amelia Street
Victoria, BC, Canada
V8W 2J9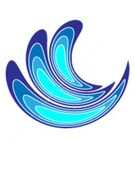 About Jayne Weatherbe
Jayne has been in private practice in Victoria, BC since 1986.
---
She is a registered marriage and family therapist, an Approved Supervisor with the BC division of the American Association of Marriage and Family Therapy, a member of BC Clinical Counsellors and member of AASECT American Association of Sex Educators Counsellors and Therapists
Jayne has extensive training in sex therapy and has studied with David Schnarch and Ruth Morehouse, Doug Weiss and Esther Perel.
More about Jayne >>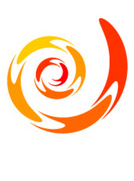 Specialties
Jayne Weatherbe has several areas of expertise that she draws on in her work as a Victoria BC counsellor.
---
Areas of Expertise
Marital and Relationship Enrichment
Helping couples resolve sexual issues and enhance sexual potential
Assisting alcoholics, other addicts and their families in recovery
Issues with food – overeating, under eating, bulimia,anorexia, body shape and size struggles
Issues and accountability with money – for couples or individuals
Retirement issues for couples and individuals