About Jayne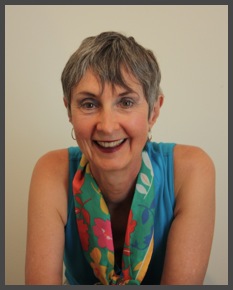 I am a registered marriage and family therapist, an Approved Supervisor with the BC division of the American Association of Marriage and Family Therapy, a member of BC Clinical Counsellors and a member of EMDRI Association. I have extensive training in sex therapy and have studied with David Schnarch and Ruth Morehouse, Doug Weiss and Esther Perel.
I have been in private practice in Victoria, BC since 1986. My supervised work experience and training was at Family Services Association in Edmonton and in Calgary, Alberta, and I have been in the mental health and performance enhancement fields for 30 years.
In 1991, I started a supervision group which morphed into the Family Therapy Institute of Vancouver Island with Dr. David Todtman. Together we provided course work, supervision and clinical experience for therapists and counselors on Vancouver Island. I have taught family therapy, marriage counseling and sexuality at the University of Victoria and City University of Seattle.
My professional life has been complemented and enhanced by personal therapy in a variety of modalities such as Bodynamics, mindfulness, support groups, church, dance classes, body sensing and EMDR.
I married Steve Weatherbe in 1981, the same year as Prince Charles and Princess Diana. Unlike theirs, our marriage has survived and even thrived through our triumphs and tribulations. Our commitment was tested and we came out reconnected to our early feelings for and our original promise to each other. I believe that the honeymoon does not have to end, it just evolves. Team work becomes more finessed and our desire for each other becomes more honest. Steve has been very instrumental in helping me help other couples. With his background in journalism he has not only been helpful in editing my blogs and articles, but has also provided valuable research in my field, my specialties and my vocation.
We have one wonderful son, Jonathan. Our cat Gremlin, has been with us since 2001. She appeared on the cover of a kitty calendar of that year and had the additional honor of being Miss December. Our home hosts a steady stream of young women and men from around the world who come to Victoria to learn English.
When I'm not working and with my family, I dance. I take classes in flamenco, modern, ballet, belly, African, hip hop and jazz. Dancing taps into my passion for movement and physical expression, creativity and strength. Learning to dance and performing in public recitals with my classmates has opened new challenges that are exciting and take me far outside my natural comfort zone.
Professional background
Workshops Conducted
Jayne has developed and lead the following workshops. For more information, please contact the office.
Mothers and Daughters – Challenging the stereotypes
The Healthy Family – What are the necessary ingredients?
Divorce Support Group – Developing a plan, grieving and starting again
Parenting the Acting out Adolescent – Developing a unique approach suited to your unique adolescent
Developing an Erotic Marriage – Rekindling the sexual fires and solving sexual problems
The Blended Family – A setup for success
The Family Life Cycle – The stages and tasks of the young adult, the new marriage, couples with young children, couples with adolescents, launching young adults, retirement, aging, becoming a twosome again, relating to your adult children
Marriage preparation – A research-based look at the skills and attitudes for being married well
Awards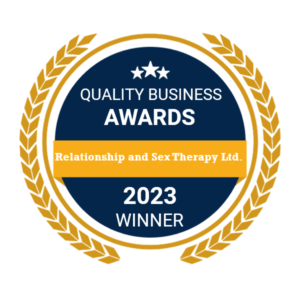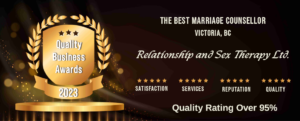 "There's something about the way that you work. I trust you and I am getting better. People are noticing and I am not bothered by ...


A 55 year old man struggling with no sexual desire in new marriage says…

"This is a compliment to you. I hear your voice telling me that I don't need to suffer anymore."


A client from Sidney says…

"It feels good to get those things off my chest and to understand the primitive brain's part in my emotions."


A client from Greater Victoria says…

"You seem to ask the right questions that get us where we need to go."


A client on Vancouver Island, BC