The early days of passion melt into everyday routine and the uniqueness of our partner becomes ordinary. Keeping sex alive after the early days requires intention, focus and receptivity to your own erotic charge. Each individual needs to be in touch with their carnal, embodied self. If you don't like your body, why would you share it. It's even tough to enjoy someone else's admiration of your body when "the wrinkles, the fatty hips, the tiny penis" all dominate our perception. Shame is a sure way to  turn ourselves off, shut down and be unavailable for PLEASURE. However, humans have a unique ability to change their thoughts and can stop these negative statements with mindfulness exercises and skill sets. Sometimes in extreme cases, therapy is needed to develop body awareness and reassurance.
Erotic sexuality depends on a personal sense of deserving that is cultivated by each individual and the couple. This starts way before the bedroom and is an ongoing action of intentional self care. The gym, a rest, tea that you savor, time with friends, slow slow, slow. Eroticism does not appreciate multi tasking. Living in a permanent state of doing creates fatigue, irritability and anxiety. A sacred space is separate from all that. It's a place you can go to rejuvenate and share your deepest self.
A sacred space is essential for a happy, healthy and erotic connection.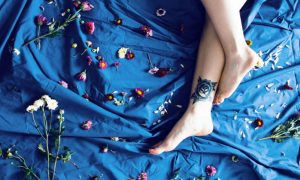 "There's something about the way that you work. I trust you and I am getting better. People are noticing and I am not bothered by ...


A 55 year old man struggling with no sexual desire in new marriage says…

"This is a compliment to you. I hear your voice telling me that I don't need to suffer anymore."


A client from Sidney says…

"It feels good to get those things off my chest and to understand the primitive brain's part in my emotions."


A client from Greater Victoria says…

"You seem to ask the right questions that get us where we need to go."


A client on Vancouver Island, BC

"I'm beginning to wake up. I'm working to own myself more. It might be marvelous."


A Client from Victoria, BC