I just listened to Jon Kabat Zin define a working definition for mindfulness and I like it.
What do you think?
Mindfulness is the awareness that arises from paying attention on purpose to one's inner workings [ the sensations in one's body and head ] in the present moment without judgement.
This is a useful and important skill for refining one's sexual skills and enjoyment. Being able and willing to notice what's going on with your own body, mind and soul FIRST is a lovely precursor to intimacy with another.Finding a way to develop intimacy with oneself first means we have more of ourself to offer a beloved partner.
Wanting becomes more visceral, more tangible and more erotic.
Being able to embody, express and want a particular sexual experience is a unique way to be in your best self, be in the moment which is really all we ever have for sure and push our own personal and sexual development.
Happy Monday Everybody !!!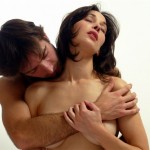 "There's something about the way that you work. I trust you and I am getting better. People are noticing and I am not bothered by ...


A 55 year old man struggling with no sexual desire in new marriage says…

"This is a compliment to you. I hear your voice telling me that I don't need to suffer anymore."


A client from Sidney says…

"It feels good to get those things off my chest and to understand the primitive brain's part in my emotions."


A client from Greater Victoria says…

"You seem to ask the right questions that get us where we need to go."


A client on Vancouver Island, BC

"I'm beginning to wake up. I'm working to own myself more. It might be marvelous."


A Client from Victoria, BC