RELATIONSHIP THAT LASTS
For Valentine's Day give your relationship the gift of reconnection.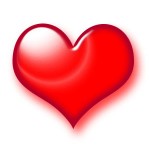 5 Common Mistakes Even Smart Couples Make That Keep Them Disconnected
[And the #1 Secret to Deep Passionate Long Lasting Connection With Your Mate]
In this three part entertaining and interesting workshop you will discover:
* 3 Skills and 5 Beliefs Crucial for Really Good Relationships!
* How Even Disastrous Relationship Situations Can Be Turned Around
[It's NEVER too late.]
* How Being SELFISH is The Key to AMAZING SEX for You and Your Partner!
* Why Your Brain is the Secret Ingredient to Rapture and Re-Connection!
* An Easy, Practical Method For Staying Grounded and Centred While Navigating
The Often Tricky World of Sex, Love and Relationships
Workshop Leader – Jayne Weatherbe is a Marriage, Family, Individual and Sex Therapist in Private Practice for 30 years. She has been married to the same man for 30 years through thick and thin. Her other qualifications are:
Clinical Member and Approved Supervisor of American Association for Marriage and Family Therapy – B.C. and Canadian Divisions [B.C.A.M.F.T]
The Canadian Registry [R.M.F.T. ]
Member B.C. Association of Clinical Counsellors. [B.C.A.C.C.]
Member American Association of Sex Educators, Counselors and Therapists [A.A.S.E.C.T. ]
Dates: 3 Sundays : February  19, 26 and March 4 2012
Times: 1:00 pm – 4:00 pm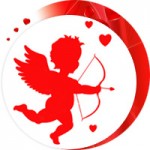 Central location: to be determined
REGISTER BY CALLING 250-388-6434 and submitting payment as below.
Pay using paypal [ jaynetweatherbe@gmail.com ]
or mail check to Jayne Weatherbe @ #2 1517 Amelia Street, Victoria, B.C. V8W2J9
"There's something about the way that you work. I trust you and I am getting better. People are noticing and I am not bothered by ...


A 55 year old man struggling with no sexual desire in new marriage says…

"This is a compliment to you. I hear your voice telling me that I don't need to suffer anymore."


A client from Sidney says…

"It feels good to get those things off my chest and to understand the primitive brain's part in my emotions."


A client from Greater Victoria says…

"You seem to ask the right questions that get us where we need to go."


A client on Vancouver Island, BC

"I'm beginning to wake up. I'm working to own myself more. It might be marvelous."


A Client from Victoria, BC