September 03, 2019 | Blog | jayneweatherbe | Comments Off

on Stop Fighting the Useless Fights (Part 1 of 2)
Every useless argument follows a similar pattern. Some couples perfect it for decades… Same old, same old.
Step one in a useless relationship argument goes like this… somebody has an experience that is hurtful, frightening, upsetting, wounding etc… and believes it was done on purpose. The partner is rude, crude and obnoxious.
Case file building #101 begins : " if she really loved me, she wouldn't flirt like that", "if he really cared, he'd wear that nice shirt I bought him". Confirmation bias is at it's strongest when paired unconsciously with childhood experiences of neglect, abandonment, cruelty or exploitation. We ignore information that runs counter to our righteous convictions. "Only one person – ME, can be right!!!!!"
We tend to attribute negative characteristics to others when we're in this primitive brain state. It's not that they've had a bad day, it's that they're a bad person and we're trapped forever in a dangerous relationship. Thinking like this gets the conversation ramped up and escalating out of control of usually both people.
If you want to create more effective arguments, do the following;
1. Within 10 seconds of a complaint or criticism you need to validate that statement. "I can see how you might feel bad (sad, angry, upset or hurt) in that situation. "I am sorry for my actions. I'll try not to do it again. Can you forgive me ??"
2. Instead of saying "you always" or "you never", say what you would like your partner to do. "I'm going to be busy this week and I don't want to do the laundry, Could you do it instead?"
3. Stop criticizing and asking questions! A negative confrontational style can be replaced with "I" messages. "I am wondering…", "I am thinking…"I am feeling…" These are more vulnerable but create a safer more collaborative conversation. Then ask the question… for example : " I was feeling lonely last night, what took you so long to get home?"
These 3 steps done in a reflective way will take your relationship
in a positive direction. Over time bonds will flourish and you'll have what most people desire but cannot easily create.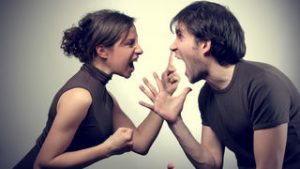 Stay tunes for Part 2
"There's something about the way that you work. I trust you and I am getting better. People are noticing and I am not bothered by ...


A 55 year old man struggling with no sexual desire in new marriage says…

"This is a compliment to you. I hear your voice telling me that I don't need to suffer anymore."


A client from Sidney says…

"It feels good to get those things off my chest and to understand the primitive brain's part in my emotions."


A client from Greater Victoria says…

"You seem to ask the right questions that get us where we need to go."


A client on Vancouver Island, BC

"I'm beginning to wake up. I'm working to own myself more. It might be marvelous."


A Client from Victoria, BC