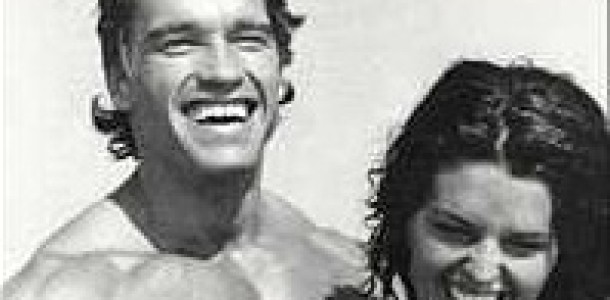 Upcoming Event:
WHAT DO MEN WANT IN THEIR RELATIONSHIPS?
AFFAIR PROOF YOUR MARRIAGE
This is a special event  that I will be facilitating on June 20 and 27 for Father's Day. In light of the recent disclosure of Arnold Schwarzenneger's affair and Maria Shriver's pain it behooves us all to consider more deeply : what do men want and need at profound levels. Do their lovers satisfy some longing that they cannot open up to or receive in their marriages?
Why do men have affairs? Why do they risk their marriages – even when they're good,their family life, their reputations, their careers?
In North America affairs are seen as nasty business.We are shocked and titillated by the sexual indiscretions of famous people – Arnold Schwarzenegger, Tiger Woods. We're amused, we're smug about the details of another's private life. Usually we
're saddened  upset, confused when that person is a friend or family member. The offended spouse may believe the worst about herself/himself- investing in a monstrous lie that can hurt forever.
Trauma is a natural consequence for children and  both spouses. Decisions that one never expects to make have to be considered. They must be made sometimes under dire circumstances when emotions are high , hearts are broken and heads are far from clear. They effect the rest of one's life, the mental and emotional trajectory for one's children and grandchildren.
The life that both spouses have worked hard to develop and protect must now be totally reconsidered and possibly abandoned. For the offended spouse this is particularly cruel since the best years may be nearly over. Second marriages are the triumph of hope over experience, but they are a more fragile bond. Recovering from an affair is also the  triumph of hope over experience and is possible, even probable. Under certain circumstances a marriage can become  more resilient, more treasured than ever before.
Some statistics suggest 75% of married men  and 65% of married women have been unfaithful. Young people in unmarried relationships are notoriously unfaithful.  Infidelity has been with us since the beginning of time  and there are many reasons why it continues despite the heartache. Given these statistics we should have more realistic expectation about infidelity and divorce. Human beings seem to be protected by optimistic denial regarding their own marriages. Affairs and divorce happen in other people's lives not our own. Knowledge and skill about marriage and what makes them work well can provide an antidote to  this unguarded optimism. In the same way that investing financially has some principles that provide guidelines  for best outcomes, so does marriage.
This workshop will focus on the skills that help men and women be married well and prevent affairs. Whether you're in an original marriage or a serial marriage, the skills and beliefs need to be distinguished from  the fantasy of "happily ever after." Multiple marriages need special care and attention so that the slings and arrows of the past breakups including divorce proceedings do not  stain the  investment of intimacy. Although love is often sweeter the second time around, the emotional demands are higher and  the living and the dying arrangements are more complex.
As we all live longer and thrive into our 60s, 70s, and 80s, marriages are lasting longer than ever. We've never as a culture had a similar situation where marriages are lasting 30, 40, 50 years. The skills for being married well at these ages and stages need an update. Sexuality is particularity vulnerable to out dated ideas of gender, performance and initiation expectations. 80 year olds can be sexual. 75 year olds marry for second or third time finding partners on line
Dates : Monday  June 20 an 27
Times : 6:30 – 9:30pm
Call 250-388-6434 to register. Registration is required before hand. A cheque can be sent to # 2 -1517 Amelia Street, Victoria, B.C.
Place : to be announced
Workshop leader: Jayne Weatherbe – Clinical Member BC Division of American Association of Marriage and Family Therapists, Approved Supervisor A.A.M.F.T., Clinical Member of B.C. Association of Clinical Counsellors, member American Association of Sex Educators, Counsellors and Therapists. Private practise for 25 years. Married to same man, Steve Weatherbe, on life's terms for 30 years
"There's something about the way that you work. I trust you and I am getting better. People are noticing and I am not bothered by ...


A 55 year old man struggling with no sexual desire in new marriage says…

"This is a compliment to you. I hear your voice telling me that I don't need to suffer anymore."


A client from Sidney says…

"It feels good to get those things off my chest and to understand the primitive brain's part in my emotions."


A client from Greater Victoria says…

"You seem to ask the right questions that get us where we need to go."


A client on Vancouver Island, BC

"I'm beginning to wake up. I'm working to own myself more. It might be marvelous."


A Client from Victoria, BC